March 12-17, Barga, Italy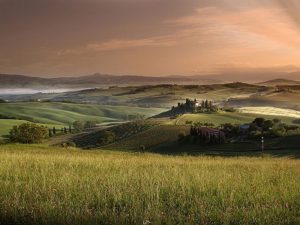 Gordon Research Conference 'Metabolomics and Human Health', will be in Barga (Tuscany), Italy, on March 12-17:
https://www.grc.org/metabolomics-and-human-health-conference/2023/
The attendance limit is 200, thus it is important to apply early enough (via the meeting web site). The inaugural GRC 'Metabolomics and Human Health' meeting (Ventura, CA, 2019) ended up being oversubscribed few months before the event.
The meeting will be preceded by Gordon Research Seminar 'Metabolomics and Human Health' (March 11-12), which is organized by early-career researchers:
https://www.grc.org/metabolomics-and-human-health-grs-conference/2023/
5 September 2022, Bern, Switzerland
The Swiss Lipid Workshop will bring together leading experts in lipid metabolism across Switzerland and demonstrate the importance of understanding lipid metabolism in health and disease. It provides an opportunity for PhD students to experience a wide spectrum of research from basic experimental to clinical applications as well as presenting emerging technologies in metabolism including systems genetics, transcriptomics, metabolomics, lipidomics and computational biology to study metabolism-related processes. This workshop offers lectures by internationally recognized speakers in the field of lipid metabolism who are based in Switzerland and provides an opportunity for students and post-docs to present their research as poster and some will be selected as a short-talk. In addition, it exhibits the importance of state-of-the-art technologies especially metabolomics/lipidomics in the field of system biology. The workshop is also designed to allow networking during designated coffee/lunch breaks and apero.
More information is available here

!
Registration is open here

!
12-14 June 2022, Basel, Switzerland

This Cell Symposium will be dedicated to the latest advances in immunometabolism with the aim to promote interactions between leading basic researchers, physician-scientists and industry leaders in the field. The talks will cover how intracellular metabolism within immune cells and extracellular effects on key target tissues are integrated to affect whole-body physiology and responses to disease. Emerging technologies to study such systems and identify novel molecular targets to treat disease will be discussed, as well as new research translating such findings to the clinic.
More information here

!